Christmas Lunch and Presentations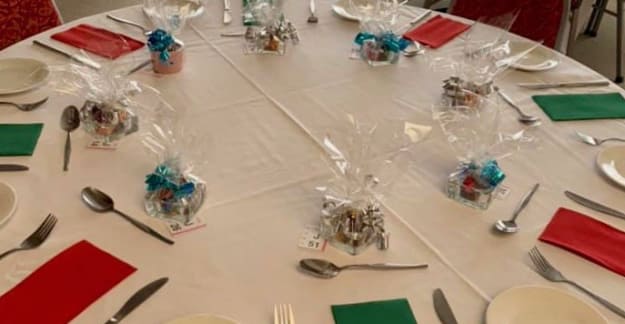 Christmas Lunch with Chapter Presentations
A good time is nigh and a common factor
An important event with fun to be shared
A luncheon feast that will leave no hunger spared.
You won't need a tux – it's just 35 bucks
Get on this team, come December 14
Jingling bells and petrol smells
Yowani Christmas – there'll be stories to tell!
Following the success of last year's lunch, we have once again booked Yowani for our Christmas Lunch on Saturday December 14. Last year 61 people attended the lunch and from the feedback we received, everyone had a great time and really enjoyed the Christmas buffet.
This year the theme is Black and White. If you haven't already planned your outfit, you still have time get it all together. Let's see if anyone can outdo Jim's attire from last year!
Trophies for Member of the Year, New Member of the Year and Motorsport Member of the Year will be awarded along with lots of lucky door prizes. Most importantly, there will be awards for the best dressed lady and most over-the-top gent's outfit!
For the menu details, go to www.yowani.com.au, select "functions", then "Christmas Buffet Menu 2019" and go to Menu 2.
To join us for the lunch, here is what you need to do:
1.  Pay your $35 per head into the club account using the reference Yow followed by your member number/numbers, as an example our reference would be: Yow 3098 3099.
For non-members, the price is $60 per head and the reference to be used would be "Yow" followed by your surname.
Account details:
BSB: 062401
Account: 10080286
Name: Mazda MX-5 Club of New South Wales
2.  Once you have made your payment, please email us at jimmy4jewels@gmail.com to let us know that you have paid.
Please note: No bookings or payments can be accepted after Sunday December 8 as numbers have to be confirmed with Yowani on Monday December 9.