Christmas Lunch and Presentations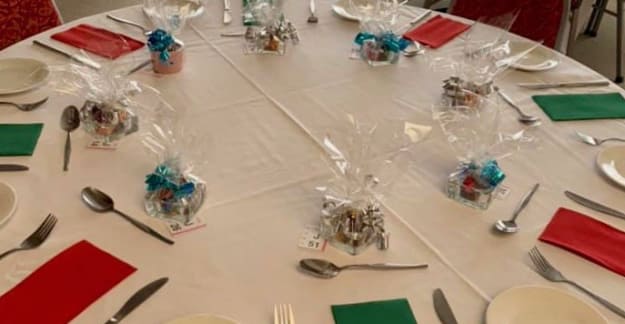 Christmas Lunch with Chapter Presentations
With a ho ho ho
And a chink of glass
We'll end the year
With a touch of class.
We're on again at the Yowani Country Club. 
This event will wrap up our year, and although we've had a tough time of it during 2020 and our Chapter activities have been a bit restricted, this lunch date is one you will want to be part of. You're guaranteed to have a good time, in great company.
Trophies for Member of the Year, New Member of the Year and Motorsport Member of the Year will be awarded along with lots of lucky door prizes. Most importantly, there will be awards for the best dressed lady and most over-the-top gent's outfit!
Once again, the Club is contributing to the cost, so for you it's just $35 a head for financial members (under Club rules, we can only have financial members at the event).
You can check out the menu here.
Please note: numbers are limited so get in early. 
To join us for the lunch, here is what you need to do:
1. Pay your $35 per head into the club account using the reference 'ACT' followed by your member number/numbers; for example: ACT 3791 3803.
Account details:
BSB: 062401
Account: 10080286
Name: Mazda MX-5 Club of New South Wales
2. Once you have made your payment, please email us at canberra@mx5.com.au to let us know that you have paid.