'Convenor's Choice' Lunch 2020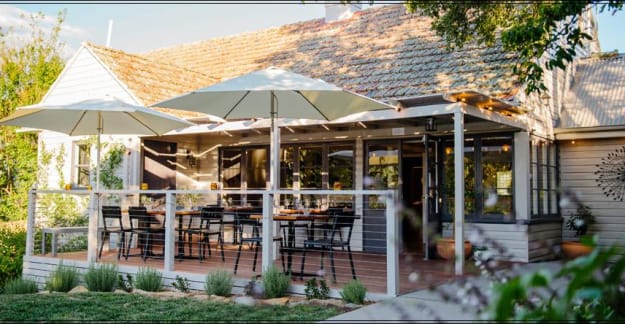 Follow James and Giulia on a run to Yass for a truly enjoyable lunch at Clementine Restaurant (with a Facebook rating of 4.9 out of 5.0, you know it will be great).
Clear blue skies (?), top down, wind blowing through your hair ... what a great way to spend the day!
The current plan has us heading to Gunning from a Sutton coffee stop, then across to Dalton, Jerrawa, Hume Highway and Yass Valley Rd. All quite pleasant, really, and should get us in to Yass in plenty of time to wander the streets or simply relax. (And if you are in need of a caffeine top-up, your editor recommends Trader & Co, just down the hill from Clementine, or Thyme to Taste in the main street.)
There is a cost to this lunch, of course:
three-course meal, with sparkling water on the table (other drinks at personal expense 'on consumption')
Clementine Restaurant are able to process payments as cash or EFT
$61 per person.
Places at the table are limited (it is a restaurant after all, and others may also want to dine there on the day).
Final numbers must be provided to the restaurant early, so registrations and payment must be made to James & Giulia by 14 February. If you're not on the list by then, it will be too late.
Late news: We are now fully booked! 
More to come (payment details etc) soon. James & Giulia Schiemer: jimmy4jewels@gmail.com