Picnic at Chichester Dam
06 July 2019 / Written: John Morgan. Photos: Di Henderson, Lyn Davis, Patrick Bramston
  A bright sunny winter morning saw seventeen cars and thirty two people assemble at
Rutherford Maccas for our run on 29 June.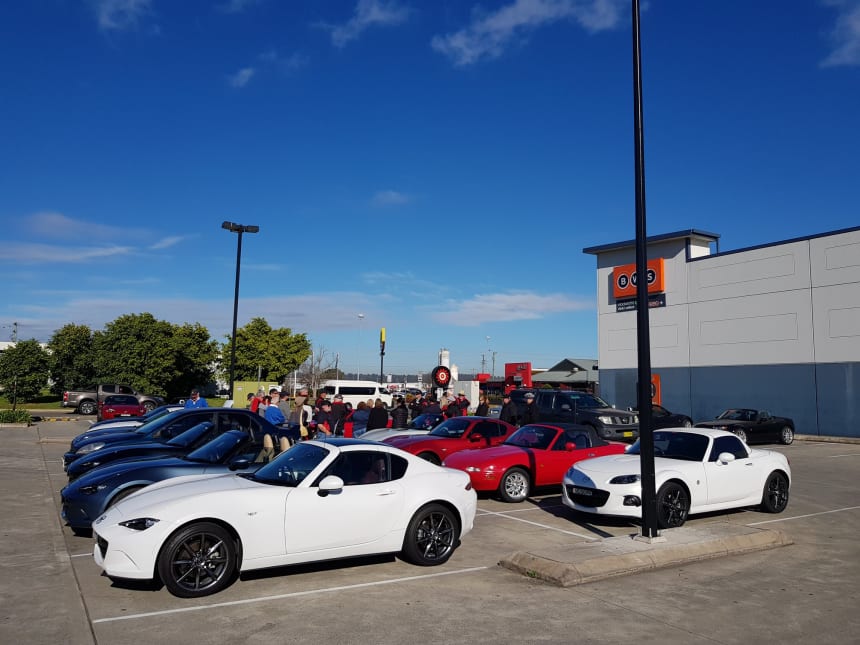 After our briefing from John and Chris we took off along the back roads through farmlands crossing and then following the Hunter River.
Part way along this road we were joined by a group of about a dozen or so
motorcyclists who were happy to follow us for a while but eventually decided that they needed to
go a bit quicker. Some of their overtaking moves were a bit dodgy as the road was quite windy
with many blind crests. A kamikaze pilot in a Falcon tray back was far worse however as he was
determined to demonstrate to us how much quicker his vehicle was than ours. Somehow we all
managed to survive with the motorcyclists headed off on a different road after passing most of
our group and the Falcon disappearing into a farm road.
The rest of the mornings trip was far less eventful as we passed through Gresford
and on to our destination at Chichester Dam. We set up camp by the edge of the river but found
that the actual picnic shelters were set in under the trees so camp chairs were arranged along the
side of the parking area where it was sunny and quite warm.
Following a pleasant picnic lunch and the usual discussions about this and that we
headed off back through Dungog. Now Dungog is not that big a town but somehow a couple of
the rear enders took a wrong turn and got a bit lost. About ten minutes later it was all sorted out
and the group re-assembled at Silo Hill overlooking Stroud. This is an amazing lookout complete
with a couple of gun emplacements that were originally on Sydney harbour. The view over
Stroud and the surrounding countryside is spectacular, particularly on the clear sunny day that we
had.

Here we said our goodbyes and headed off our separate ways. A great day out again,
helped somewhat by perfect winter weather. The usual thanks go to John and Chris for
organising and leading yet another great trip.