Register now for the Brass Monkey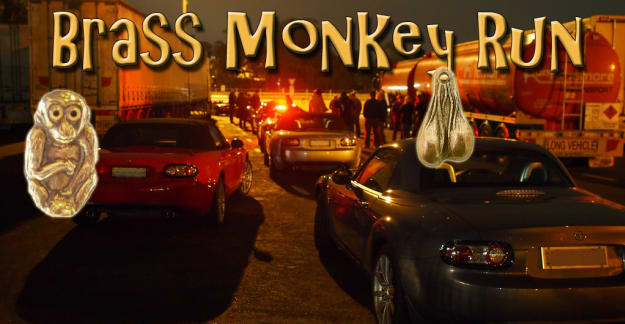 27 June 2018 / Words by Michael Soulos
It is two weeks out from the start of the Brass Monkey Run and we have 55 registrations and anticipate to more than doubling that number by the time the chase starts at 6.00am on Sunday 8th July.
If you are not one of the 55 currently on the list then go to our events page and register today if you regard yourself as a motoring enthusiast with a good sense of humour and a spirit of adventure.
Chasing the Brass Monkey should see everyone at the breakfast venue between 7.30am and 8.00am when we propose to start serving hearty breakfast in the Goulburn Services Club and be out by 9.30am. You have the option of making your own way home or weather permitting going on the Clubs official Long or Short Runs back home after breakfast.
This is our biggest annual run to raise money for CareFlight and unique in the Club calendar starting off under the stars to catch the dawn breaking as you drive through bush and past paddocks with the morning sun bouncing off the frosty landscape.
If you are a newbie register for an unforgettable experience. If you have experienced chasing the Brass Monkey then relive this iconic run in the Club Run Calendar in your MX-5 with its top down, heater raging, windows up and properly attired.