Brindabella Hills Winery Lunch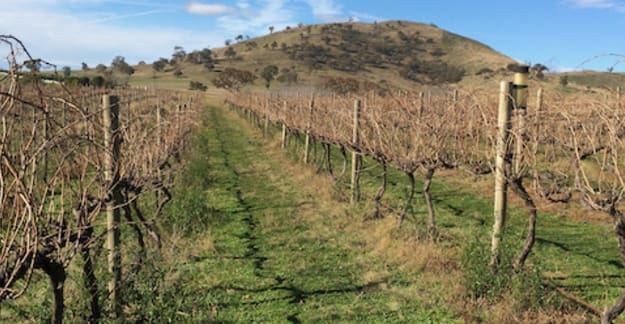 The Brindabellas form a gorgeous mountain backdrop to our City. Nestled gently on a ridge above the Murrumbidgee River, a mere 25km north of Canberra, the Brindabella Hills vineyard and winery makes the most of the views to the west. Ringed by hills, this protected site with its well-drained granite soils offers a perfect environment for the production of premium grapes for table wines. The quality of the wines is evident – they have produced many award-winning wines and national "boutique winery" trophies for Chardonnay and Shiraz, and local trophies for Riesling, Cabernets, and Sauvignon Blanc-Semillon.
The Vineyard Café is a delight, and the delicious dishes are prepared to match perfectly with the Brindabella Hills Wine List.
Steve and Cecelia will lead us on a short run to ensure we have an appetite when we reach the vineyard.
Lunch will be the set two-course menu (with bread) and will cost $60 per person. Optional matching wines are $16 a head. Wine-tasting before or after lunch is an option that most will find hard to resist.
Please bring CASH as the restaurant does not split bills.
We are booked into the lunch sitting at 1.30 and numbers are strictly limited to 24 persons. First in, best dressed as always.
The start point will still be the Sutton Bakery at 11am on Saturday 17th April. We suggest you arrive between 10:15 to 10:30 so you can get a coffee.
We will not be stopping along the run except for regrouping.
Arrival time at the winery is around 1:05pm to 1:15pm.
RSVP to Steve Wakeling at stephen.wakeling@aussie.com.au.
More information on the Brindabella hills winery and café can be found at https://www.brindabellahills.com.au.