Brindabella Hills Winery Lunch
29 April 2022 / Words by Steve & Cecelia Wakeling. Photos by Gordon & Vicki Hunt, Rod Nicholas
At the respectful hour of 10:15 am we meet at the base of the Cotter dam before setting out on a 1hr 30 min run through the back roads to Yass and then onto the Barton Highway, ending up at the Brindabella Hills Winery for lunch.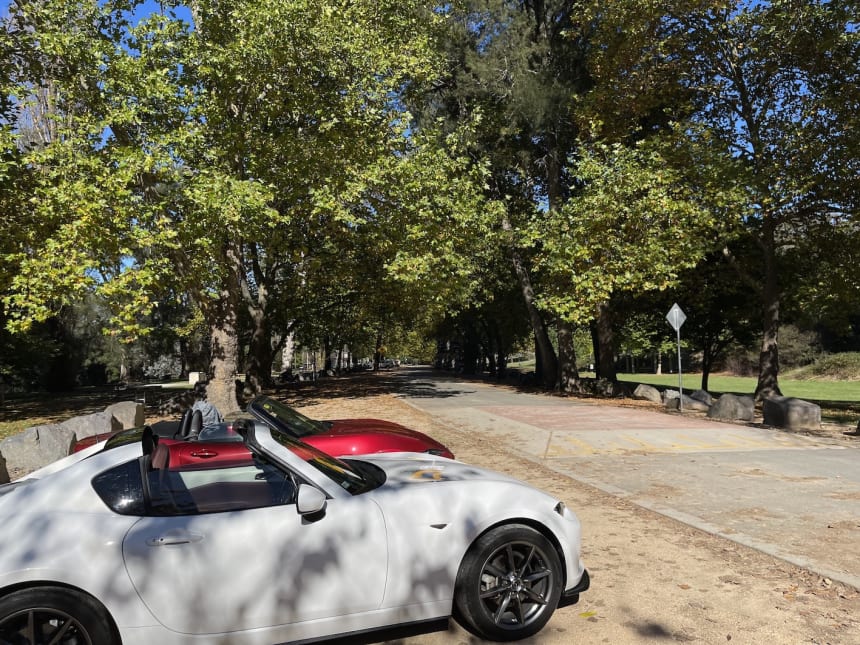 The weather was perfect, 21 degrees and sunny.
This run takes us along Mountain Creek Road and Wee Jasper Road. Just the scenery along roads is worth the run, let alone the views at the winery.
We have ended up at the Brindabella winery before but due to Covid we have not been for a few years.
Six cars joined Cecelia and I on our run; a nice number to lead.
As I have mentioned in previous reports, Mountain Creek Road has been extensively repaired and now that the one severely eroded section at the sheep shearing shed has been repaired the entire road is now in excellent condition.
Wee Jasper Road still has several potholes but is under repair.
The traffic was very light for a Sunday and so we did not encounter any slow vehicles.
The winery is set overlooking the Murrumbidgee River and the views are impressive.
Some members had not been to the winery before so after taking in the views we were all seated for a quality meal with assigned wines if you chose that option.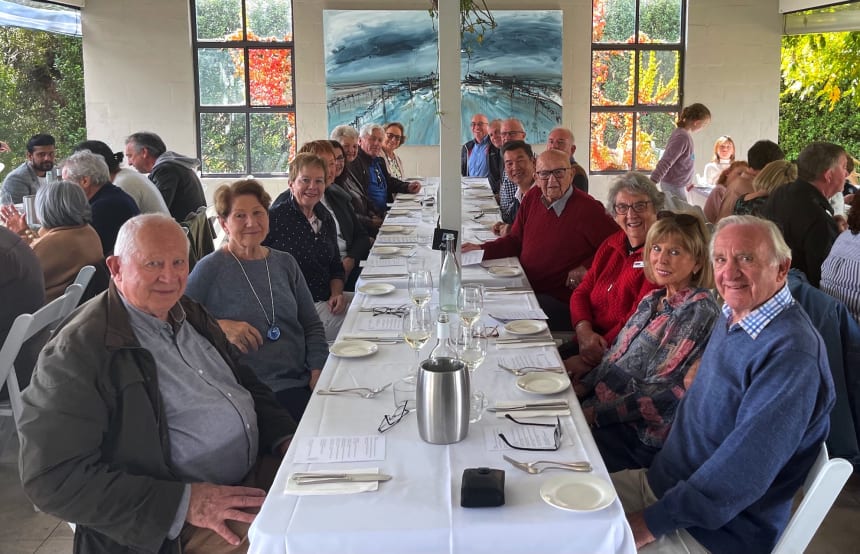 Members could make their own way home after lunch but several of us stayed for some time just taking in the relaxed atmosphere and very pleasant company.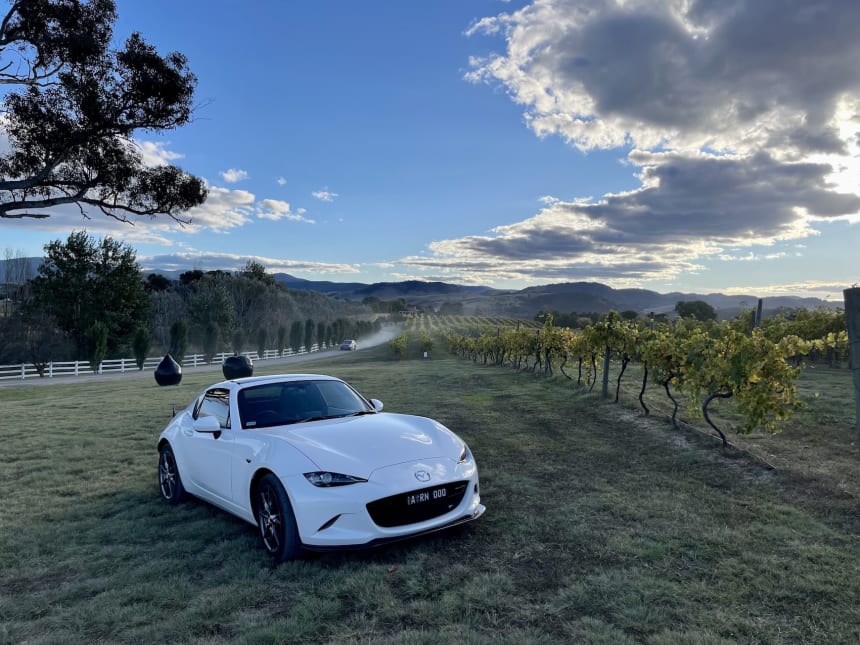 Steve & Cecelia.