Postponement of NatMeet – Further Update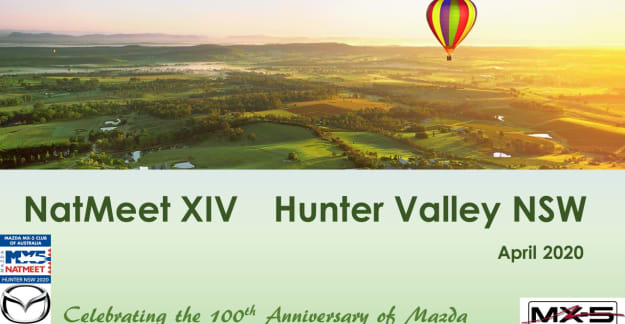 15 March 2020 / Peter & Jill Feutrill
I trust you will appreciate the fluid nature of this matter. This means we are considering and reviewing all our options as things develop.
One matter that has been raised a number of times today has been the refund process for people who are unable to attend NatMeet later in the year.
The need to advise us that you are cancelling attendance at NatMeet by 16 March is no longer necessary.
Because it has been our decision to postpone the event, we have decided that even though we have incurred costs to date, the blanket policy on cancellations and refunds will be:
If you have decided that you will not be attending NatMeet later in 2020, you must advise us on trillane@bigpond.com by 23 March 2020 and we will commence a bulk refund process through VMS Events. The refund will be less the $14.50 registration fee only.
All refunds will be via a direct deposit into your bank account regardless of how you paid initially. For this process please provide the following information:
NatMeet Registration Number (begins with MXC)
Bank account Name
Bank account BSB & Account Number
This policy applies to those people who have already advised us that they wish to cancel since we sent our earlier email.
If you still want to attend NatMeet later in the year, you do not need to advise us until we release the new dates.
Once you receive this information there will be a limited period for you to advise if you are unable to attend. We will still adhere to the current refund policy i.e. less the $14.50 fee during that limited period only. After that period, we will not refund.
No matter which option applies to you, you need to cancel your accommodation with Cypress Lakes directly. Remember cancelling your accommodation with Cypress Lakes is separate to your NatMeet registration fees.
Any questions to Peter & Jill Feutrill at trillane@bigpond.com.